6 Trends Every Industrial Designer Must Keep Up With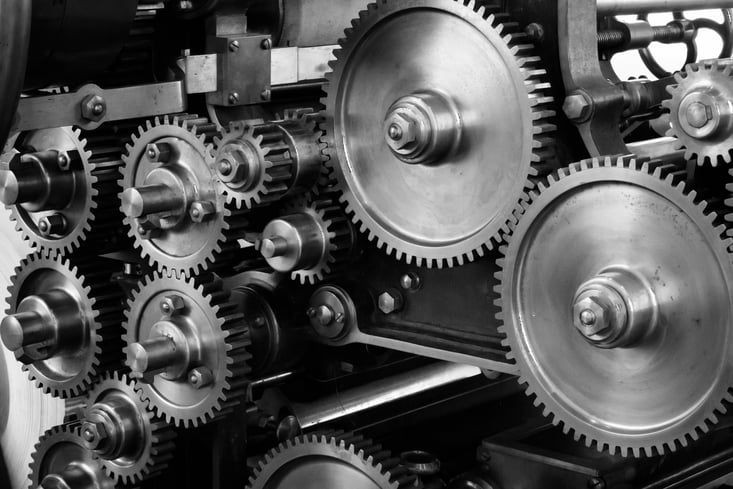 The job of an industrial designer is as challenging as it is exciting. In addition to impeccable designing, sketching, prototyping, iterating and testing, a good industrial designer must also evolve with the changing times and increasingly aware global customer base.
Every product out there began with a design. Whether it is a piece of an integrated circuit board, furniture, a car, a gas turbine... basically everything we see, hold and use has design at the very core of it.
In the age of smart technology and smarter customers, designers must stay on top of every new trend defining the industry. In this post, I'll cover a few things every designer must know in order to produce ingenious designs for the future!
---
1. Emotion Has Been and Will Be Paramount
Today, there are a hundred products to choose from in any category and consumers are fickle. The only way to sell is to stand out and grab attention by offering ingenious designs that win the hearts and minds of the consumer to connect with him/her on a personal level.
No matter how breakthrough a technology is, a functional, personable design must become an extension of the user's personality to attract them. It must reflect their style, and that is the single biggest factor that will make them buy it. Every product must tell a story through its design. Is it sleek and handy, is it bright and colorful, is it spacious and comfortable or is it simply too cute to ignore? A product's design must evoke a specific emotion from its target audience to become a sensation.
Would an iPhone still get the kind of reverence it gets if it was dull and generic to look at? It wouldn't, no matter how technologically advanced it was.
---
2. Energy Efficient Design Is the Only Way
According to a study conducted by McKinsey and Company to analyze energy consumption in Germany, it was found that, "companies and households could reduce their consumption by 21% by 2020 saving 500 TWh of energy annually, if they systematically applied energy efficient products and solutions and designed energy efficient processes in line with these solutions."
Everyone is aware of the damage we have already caused to the planet's resources and energy efficient products are the only kind of products that will survive the future. Manufacturers are increasingly concerned with energy consumption during production, consumers are increasingly aware of their carbon footprint, and of course the power bills.
Today's consumer is not of a 'compare-prices-buy-the-cheapest' mindset. The tech-savvy and highly informed consumer of today performs a diligent product research and benefit analysis, accounting for life-term power savings before buying anything. Efficient lighting, efficient heating, and efficient cooling are a norm today. Industrial designers must develop energy efficient design in mind to hold any currency with the conscious consumers.
---
3. Big Data Will Transform Industrial Design Too
About 50 billion devices are expected to be connected to the internet by 2020!
Predictably, all these devices will transmit massive amounts of data and that is great news for designers. Earlier, a number of design flaws only became apparent after the product was released for public use. Any product feedback had to be gathered through meeting with and talking to customers which are both time consuming processes if done manually.
Now, with IoT enablement, products can gather usage data and transmit it to engineers. They can thus learn how consumers are using their products, what features are most used, what areas are causing inconvenience and what features are being completely ignored. All of this is invaluable data that designers can leverage to make appropriate changes and improvements in their design.
---
4. CAD Will Upgrade To Cloud-Based Product Design
Computer-aided design (CAD) has been the founding technology for design for decades. With the addition of the cloud, things are going to get even better and faster. According to the "Cool Vendors in Product Design and Life Cycle Management, 2016" report by Gartner, "the era of cloud-based product design is upon us." With cloud enablement, all members of the design team will be able to work together in sync, from any device or browser. Any changes, updates or tweaks in the design will be communicated to every member real-time enabling a more collaborative, seamless and faster design development.
Software-as-a-Service (SaaS) solutions will dominate the industrial design ecosystem. IDC predicts that about 30% of the enterprise software market will be SaaS by 2018.
---
5. Computer Aided Engineering Will Gain Prominence
Computer-aided engineering (CAE) is a technology that allows designers to virtually simulate and optimize their design to facilitate testing and improvement. Earlier available only to big-budget corporations like automotive and aviation, CAE is now increasingly being made available to small and medium companies. It helps create better, more efficient error free designs in much lesser time and cost, allowing easier testing, faster validation, and better prototyping. Leveraging CAE is one of the best ways designers can create better designs faster.
---
6. Advanced Tools Will Revolutionize Design
From the very trusty pen and paper to CAD and Sketch, designers have had quite a few sophisticated tools to help them in the design process. Things are about to get even more exciting as new and nifty tools are revolutionizing the design process. Google Material Design, Subform, Figma are some of the new digital responsive design tools.
Augmented Reality (AR) and Virtual Reality (VR) are two other extremely innovative technologies that have wide-impact applications in design. Using VR, designers can better visualize how their product will be used by different types of users. For example, they can see how someone with a disability or impaired vision will use their product.
---
In Conclusion
The world of industrial design continues to grow and innovate. Manufacturers demand increasingly cost-efficient designs that have a shorter go-to-market time. Consumers increasingly want impeccably designed products that deliver powerful performance and look stylish. The latest tools and trends help designers create more efficient and powerful designs that leave a lasting impression on consumers for years to come.
---
Millie Rainer is associated with Rantle East Electronic Trading Co. Limited & she is an editor there. She has a master degree in electrical...